As seen in the press
Rooms to rent in United Kingdom
UK is the 21st most populous country, with 62.8 million people, and a great cultural, economic and world influence. Attracting people from all over the globe, looking for rooms to rent, the United Kingdom is a diverse, multicultural place to rent a room. With 69 different cities, you can easily find a spare room, roommate or house share in the United Kingdom, all on Roomgo.
Why use Roomgo
Happy flatmates stay longer! At Roomgo we care about matching quality.
Find your room
We manually check every room ad on Roomgo to keep you safe. Find your perfect room, discover who lives there and arrange a viewing.
FIND A ROOM
Meet the flatmates
See flatmates searching in your area and find the right person for your flatshare. Offer your room directly or wait to be contacted, it's up to you!
POST YOUR ROOM
We're here to help
Roomgo are here with expert tools and advice to help you find the right flatshare for you.
Visit FAQs
Search rooms and roommates in other cities
Rooms to rent in United Kingdom
With four different countries to choose from - England, Wales, Scotland, and Northern Ireland - the United Kingdom has an extensive property market. There are rooms for rent in every city and an array of house share choices to match what you're looking for. If you're wishing for a large city with lots of movement, rent a room in London. For an eclectic, trendy place closer to the sea, find a spare room in Brighton. Students and professionals today are attracted to the United Kingdom because of its history, culture and high-income economy, which ranks it 16th in the world under the Human Development Index, and will easily find rooms to rent simply by searching on Roomgo.
The high demand for flat shares pushes rents up in major cities, with many now looking instead for a roommate to share the costs with. With cities like Oxford, Bath, and Winchester hitting the top most expensive cities in the United Kingdom, a room share is an affordable option. But if you're looking for a cheaper location, head up to the northern part of the United Kingdom, to cities like Glasgow, Belfast or Lancaster. Glasgow is a lively city with a number of live music venues, clubs, museums, and plenty of green spaces to enjoy. Belfast, on the other hand, may be small but it has many pubs, markets, live music, and, surprisingly, the highest level of well-being! Belfast is also perfect for students looking for a city with a low cost of living. The spectrum of price in the United Kingdom means that you're sure to find a spare room, whatever your budget.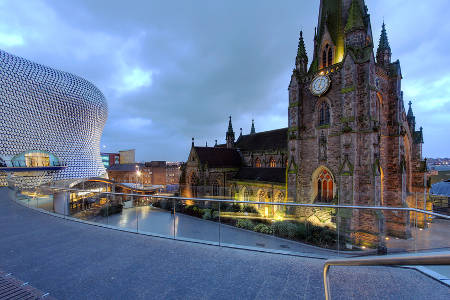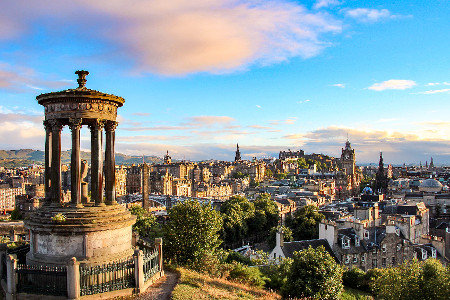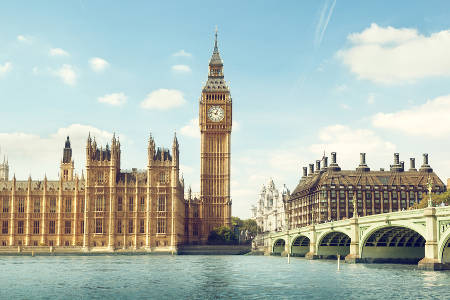 It's no surprise that students are so attracted to the United Kingdom, due to the many universities dotted throughout the country. As a student, you can find a student room or a cheap room near or within these universities. The country's most famous universities, the University of Oxford and the University of Cambridge, are known internationally and are part of the cities of Oxford and Cambridge. Other cities that rate highly for students include Birmingham, Edinburgh, Bristol, Durham, Warwick and Nottingham. Birmingham is one of the largest student cities in the United Kingdom outside of London, and the city alone has five different universities, with four located within the city centre: Aston University, the University of Birmingham, Birmingham City University, University College Birmingham, and Newman University. It's easy to find a spare room for students here, so come rent a room in these places that offer a great student lifestyle and experience, with pubs, clubs, museums, entertainment and more.
But it's not just students who'll benefit from what the United Kingdom has to offer; young professionals will find job growth and city life just as attractive, with a spare room simple enough to get a hold of. The cities of London, Liverpool and Manchester are stimulating places to live in, with many jobs available. London, as an influential global city and cultural centre, offers much to see, in terms of the arts, museums and nightlife. Whilst it is one of the most expensive cities in the country, you'll find that London is much more affordable when living in a house share or finding a roommate to flatshare with. Rooms to rent in Liverpool are in high demand as the city grows in popularity and prestige. In Manchester, booming jobs have made it into a vibrant city with an increase in rooms to rent. These cities are more than just for work, but also places with enough entertainment, culture and excitement to keep you satisfied.
The cities with top neighbourhoods for rooms to rent in the United Kingdom are: Bradford, Birmingham, Bolton, Bournemouth, Brighton, Bristol, Cambridge, Cardiff, Coventry, Derby, Edinburgh, Glasgow, Hull, Kingston upon Thames, Leicester, Leeds, Liverpool, London, Luton, Manchester, Newcastle upon Tyne, Northampton, Nottingham, Oxford, Plymouth, Portsmouth, Reading, Sheffield, Southampton, Stoke-on-Trent, Surbiton, and Wolverhampton. There are many other cities and places to choose from, all found on Roomgo. With a quick search, find your property match and begin your journey in the United Kingdom today.
Stats about flatmates looking in United Kingdom
Male roommates
57%
Female roommates
43%
Professionals seeking rooms
59%
Students seeking rooms
24%
Stats about flatsharing in United Kingdom
Room listings with photos
82%
Happy to live in a mixed flatshare
72%
Average roommate budget
£671
Average room price
£734
What flatmates look for in United Kingdom
Double beds
1%
Furnished rooms
2%
Short term rentals
1%
Monthly prices by rent type in United Kingdom
Rent a double room in United Kingdom
£614
Rent a furnished room in United Kingdom
£576
Rent a short term flatshare in United Kingdom
£219
Over 50,000 landlords trust Roomgo
Roomgo is the largest online flatshare community, helping landlords and agents with portfolios of rooms, single rooms for rent, studios or other shared rentals. We check every listing and make it quick and simple to find great roommates you can trust. Since 1999, our service has created over 5 million room rentals worldwide.
The world's largest flatshare network
1000s of new flatmates every week
Get genuine enquiries from qualified tenants