As seen in the press
Rooms to rent in Manchester
The birthplace of the industrial revolution, Manchester today is probably better know around the world for its famous Manchester United football team, the longest-running TV soap Coronation Street, and its unique music scene that produced world-famous Oasis, the Stone Roses, and the Charlatans to name but a few. UK's second largest metropolis, it easily rivals London in the diversity and uniqueness of its accommodation and rooms to rent. So if you plan to rent a room in Manchester, you'll have a great choice. From a quirky spare room in Manchester's Northern Quarter to a sleek and sophisticated house share in Didsbury, Roomgo can help you find your ideal room to rent in Manchester with great roommates and locations to choose from.
Why use Roomgo
Happy flatmates stay longer! At Roomgo we care about matching quality.
Find your room
We manually check every room ad on Roomgo to keep you safe. Find your perfect room, discover who lives there and arrange a viewing.
FIND A ROOM
Meet the flatmates
See flatmates searching in your area and find the right person for your flatshare. Offer your room directly or wait to be contacted, it's up to you!
POST YOUR ROOM
We're here to help
Roomgo are here with expert tools and advice to help you find the right flatshare for you.
Visit FAQs
10 rooms to rent in Manchester
Rooms to rent in Manchester
Manchester is a great city to flatshare. With new buildings springing up all over and huge regeneration investment pouring into this great northern city, Manchester today is as energetic and young as it was during the days of the industrial revolution. Spare rooms to rent in Manchester are in high demand. A booming work force made up of science and research professionals and media and design industry workers, is flocking to the city and searching for rooms to rent in Manchester thanks to numerous companies and businesses relocating here from London (the BBC and ITV being two of the more recent arrivals). Urban house shares are leading the way in Manchester and as a result the number of excellent Manchester flatshare opportunities and cheap rooms to rent in central locations grows every year.
Manchester city is a very comfortable place to rent a room - big enough to be a bustling hub of activity and small enough to feel warm and welcoming. Look for rooms to rent in Manchester city centre, right in the middle of all the action. Flatmates renting a spare room in the centre can enjoy a wealth of food and entertainment options - all without travelling outside the city centre or breaking the bank. If you're looking for a room to rent in Manchester for a more tranquil existence then the city offer the most breath-taking parts of the Peak District on your doorstep. One of the best things about renting a spare room in Manchester is that the city combines the best of urban living with the wide open spaces just outside the city.
For musical roommates, the music scene is one of Manchester's most famous "imports", with most of the credit probably due to the Hacienda - an iconic venue that closed in 1997, leaving a continuing legacy. Find a spare room to rent in Manchester, and you'll never be far from a bar or club where you can enjoy the best of the city's musical offerings.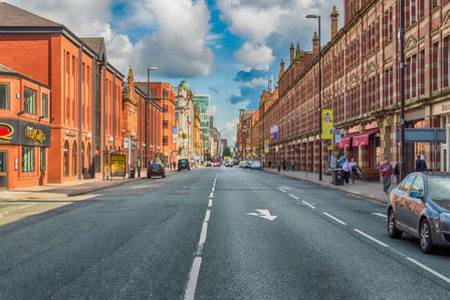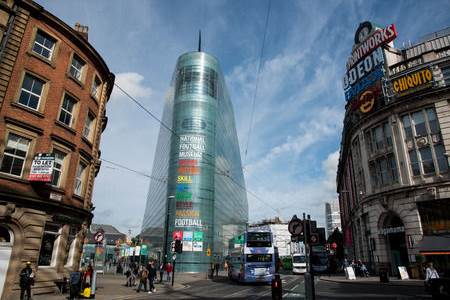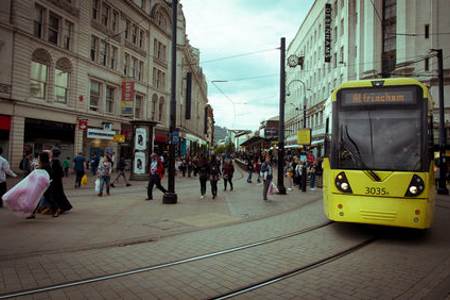 If you enjoy a hip atmosphere, search rooms to rent in Manchester's Northern Quarter. A real magnet for the "creatives", this part of town is packed with independent boutiques, bohemian bars, clubs, trendy art and music venues and colourful murals. If you're looking for a house with a spare room to let or a flatshare with trend-conscious roommates in Manchester's Northern Quarter, Roomgo can help you find your perfect property match.
Those looking for a cheap Manchester student room or just a room share option on a tight budget will find plenty on offer in Fallowfield. It is well geared up to accommodate Manchester's large student community, with January through to April being the busiest months for viewings. The nearby Platt Fields Park hosts regular festivals and performance events.
Those who like to be ahead of the crowd will feel at home in a Manchester house share in the stunning Millennium Quarter. A few residential developments have sprung up here in recent years and finding rooms to rent in Manchester should not be a problem. This part of the city is all about being forward, recent and current. Whether it's at a music show at the MEN Arena or hunting down that edgy designer clutch bag you've been saving for, things move quickly here. And keep moving, thanks to the city's excellent transport links.
Prestwich is a fantastic place for professionals looking to move to Manchester and who like having some space to breathe and some room to stretch. Europe's largest municipal park, Prestwich Forest Park, is located here. Those planning to rent a room in this area can expect a nature reserve practically on their doorstep. Prestwich is linked to the city by the new Metrolink tram line, making the daily city centre commute a breeze. And that's just like finding rooms to rent, a spare room or a great house share in Manchester with Roomgo.
Stats about flatmates looking in Manchester
Male roommates
63%
Female roommates
37%
Professionals seeking rooms
57%
Students seeking rooms
25%
Stats about flatsharing in Manchester
Room listings with photos
71%
Happy to live in a mixed flatshare
86%
Average roommate budget
£615
Average room price
£725
What flatmates look for in Manchester
Double beds
2%
Furnished rooms
3%
Short term rentals
3%
Monthly prices by rent type in Manchester
Rent a double room in Manchester
£312
Rent a furnished room in Manchester
£396
Rent a short term flatshare in Manchester
£76
Over 50,000 landlords trust Roomgo
Roomgo is the largest online flatshare community, helping landlords and agents with portfolios of rooms, single rooms for rent, studios or other shared rentals. We check every listing and make it quick and simple to find great roommates you can trust. Since 1999, our service has created over 5 million room rentals worldwide.
The world's largest flatshare network
1000s of new flatmates every week
Get genuine enquiries from qualified tenants