As seen in the press
Rooms to rent in Bristol
Bristol has an independent spirit that attracts thousands of visitors and to the city each year. The once somewhat dilapidated and concrete-dominated architecture has been given a fresh and colourful look. It is now updated with the 21st century facilities expected of a modern and vibrant metropolis. Students and professionals alike are really in for a treat when it comes to looking for rooms to rent in Bristol. Here, you can become someone's roommate on a barge, rent a room above an eclectic art gallery or find a cool student room in the city centre. You almost can't get away from Bristol's cool cafes, funky bars, quirky clothing shops and just the general "hip" vibe. Spare rooms to rent in Bristol are plentiful and students will easily find an affordable house share or a cool flatshare with a bit of help from Roomgo.
Why use Roomgo
Happy flatmates stay longer! At Roomgo we care about matching quality.
Find your room
We manually check every room ad on Roomgo to keep you safe. Find your perfect room, discover who lives there and arrange a viewing.
FIND A ROOM
Meet the flatmates
See flatmates searching in your area and find the right person for your flatshare. Offer your room directly or wait to be contacted, it's up to you!
POST YOUR ROOM
We're here to help
Roomgo are here with expert tools and advice to help you find the right flatshare for you.
Visit FAQs
Rooms to rent in Bristol
Colourful and lively Bristol is synonymous with being hip, fun and cool. There are plenty of rooms for rent in Bristol available and here's why: a very popular tourist destination and home to one of UK's top universities, Bristol has a lot going on. The city is friendly, neat and stylish. To see just how hip and fresh it can be, head to Bristol's famous Park Street - here, you'll find plenty of tiny boutiques, independent stores, galleries and plenty of great spots to grab an inventive bite. Some of Bristol's top attractions are located nearby. Rent a room here and you'll be right in the middle of all the action. Students often live with flatmates on or near campus when studying at the University of Bristol, or they can find affordable yet still conveniently located rooms to rent just outside the city centre by opting for a private house share.
Behind the hustle, bustle and creative scene, engineering and technology industries are thriving. This drives up demand for spare rooms to rent in Bristol. In 2005 Bristol was named one of UK's "science cities", meaning that these industries are growing so fast that the city is on its way to becoming a global player in the field. If you house share here, you can easily find your roommates discussing the latest Rolls Royce engine part, or be asked your opinion on the latest avant-garde performance in the local experimental theatre. In 2009 Bristol was named as one the world's top ten cities to visit and was crowned the UK's best city to live in 2014. Rent a room in Bristol for a great quality of life! And did you know that Ribena was invented in Bristol? How sweet is that!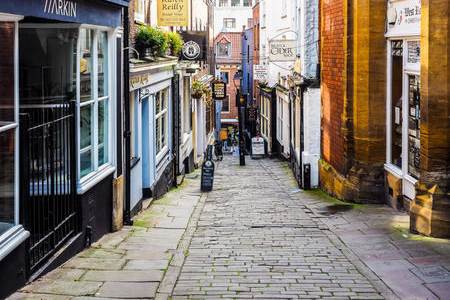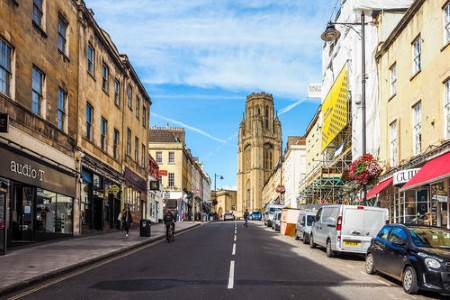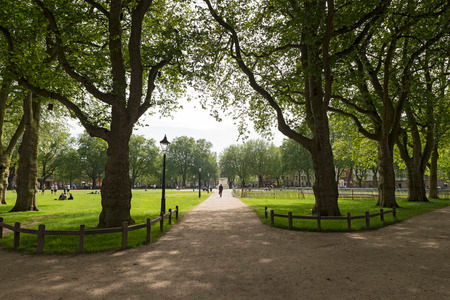 When browsing for a spare room and rooms to rent in Bristol, bear in mind that getting around the city is easier on public transport than by car, and probably easiest of all on a bike. There are several urban cycle routes in Bristol and surrounding areas and cycling is very popular here.
Rooms to rent near the newly-developed Harbourside are some of Bristol's most desirable flatshares. With stunning views of the harbour, it also has plenty of super-smart apartments to rent. Rooms for rent here give those looking for visual pleasure some great views, an ideal location and an opportunity to enjoy the best of Bristol living in style. But if you want something even more exclusive, Clifton is a superb location for renting a spare room in Bristol. Green and classically beautiful, it is almost a little town within a town. With its own lido and even an observatory, rooms to rent in Clifton are snapped up pretty quickly. A little north of Clifton, you'll find Bristol's Redland suburb. Rooms to rent in Redland are mainly occupied by students. Smart and leafy, this area is a popular choice for those looking to rent a room with a little more pizzazz than a basic student room. Westbury park, Stoke Bishop, and the northern suburb of Westbury-on-Trym are all popular residential locations for professional flatmates. if you're looking for a cheap room in Bristol, these are areas where you will find a wide variety of very affordable rooms to rent - from a single spare room in a family home to a smart room share in a newly built apartment block. Ready to start looking for your perfect Bristol room share, flatshare or student room? Roomgo is here to help you find the right location with the right people.
Stats about flatmates looking in Bristol
Male roommates
45%
Female roommates
55%
Professionals seeking rooms
53%
Students seeking rooms
22%
Stats about flatsharing in Bristol
Room listings with photos
85%
Happy to live in a mixed flatshare
54%
Average roommate budget
£693
What flatmates look for in Bristol
Furnished rooms
2%
Short term rentals
2%
Monthly prices by rent type in Bristol
Rent a double room in Bristol
£554
Rent a furnished room in Bristol
£351
Rent a short term flatshare in Bristol
£193
Over 50,000 landlords trust Roomgo
Roomgo is the largest online flatshare community, helping landlords and agents with portfolios of rooms, single rooms for rent, studios or other shared rentals. We check every listing and make it quick and simple to find great roommates you can trust. Since 1999, our service has created over 5 million room rentals worldwide.
The world's largest flatshare network
1000s of new flatmates every week
Get genuine enquiries from qualified tenants