As seen in the press
Rooms to rent in Birmingham
The UK's third largest city, Birmingham is located in the West Midlands. It has been a major hub for investment and development in the last decade. With large and smaller businesses opening offices in the newly revamped city, house shares and rooms to rent in Birmingham are in high demand. As an affordable premium option, you can rent a room in Birmingham's vibrant city centre and enjoy the buzz of the city with a new roommate. Or if you don't mind a little commute every now and again on the city's well-designed transport network, you can find an excellent spare room or value-for-money house share option in other already popular or up-and-coming districts of Birmingham. Explore them with our Roomgo guide.
Why use Roomgo
Happy flatmates stay longer! At Roomgo we care about matching quality.
Find your room
We manually check every room ad on Roomgo to keep you safe. Find your perfect room, discover who lives there and arrange a viewing.
FIND A ROOM
Meet the flatmates
See flatmates searching in your area and find the right person for your flatshare. Offer your room directly or wait to be contacted, it's up to you!
POST YOUR ROOM
We're here to help
Roomgo are here with expert tools and advice to help you find the right flatshare for you.
Visit FAQs
Rooms to rent in Birmingham
The Birmingham flatshare market is a bustling one. Thanks to major redevelopments of the city, its infrastructure and transport network, Birmingham is no longer "just a student room share" town. (Although with all of five universities located here, there are plenty of students looking for a roommate to split the cost of living with). Today, it is also a vibrant metropolitan and multicultural business centre that is equally appealing for professionals looking for a premium house share as for students wanting to find a cheap room in Birmingham.
In the space of 200 years, Birmingham has seemingly effortlessly transitioned from a market town to a manufacturing hub and on to become one of Europe's major business and retail destinations. During this time it's had more than just a bit of a facelift. Whether you're looking for rooms to rent in a freshly-revamped Victorian lodge or a sleek apartment to share with a professional roommate, there's plenty of spare rooms to choose from. Boasting some excellent outdoor spaces and over 570 parks, Birmingham is home to Europe's biggest urban nature reserve - Sutton Park. One of the concerns some people have about renting a spare room in someone's home or opting to flatshare, is not having access to a garden or outdoor space (and who doesn't love an impromptu summer BBQ with roommates!). But with so many green park spaces and canal walks to explore, you'll never be short of a reason to get outside. And those looking to save money by choosing a Birmingham room share can make their budget go even further by cycling around or even walking - the city has been redeveloped with walkers in mind.
Criss-crossed by picturesque winding canals, the city centre is home to numerous museums, galleries and concert venues - including the Symphony Hall, the O2 Institute and the O2 Academy Birmingham, to name just a few. The famous Gas Street Basin is a hub for all things foodie and the Balti triangle is great if you're up for more than just a bit of chicken korma.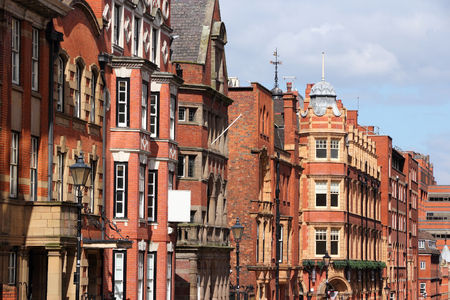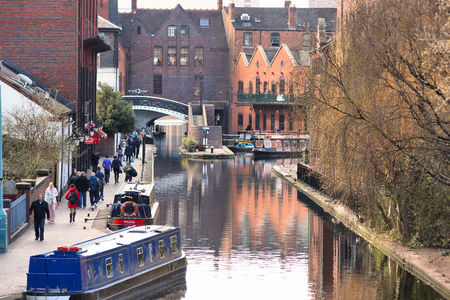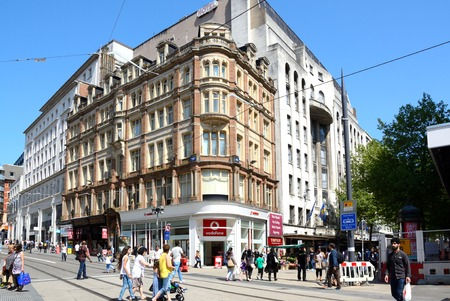 The Universities of Birmingham attract students from across the globe, and those looking to rent a room in the vicinity of their campus often settle on Birmingham's Edgbaston suburb. The University is the only one in the UK to have its own railway station - a mere two stops away from the newly refurbished Birmingham New Street station. Frequent bus services offer another cheap and convenient local travel option. From a Victorian house share to a purpose-built student room, this leafy suburb has accommodation to suit all tastes.
About three miles south of the city centre, you'll find yourself in Birmingham's famous Moseley village - voted as Number 1 Best Place in the UK for City Living, this suburb is brimming with trendy pubs and cafes, independent restaurants, creative businesses and arts and culture spots. If you want trendy roommates, look for rooms to rent in Birmingham's Moseley area. Many homeowners here have rooms for rent, and regularly let out their spare room to students. Young professionals who like to work hard during the day and play hard by night will find themselves at home in the newly built high-spec apartments of Ladywood. Once a run-down suburb, Ladywood, west of the city, now finds itself at the centre of a very ambitious redevelopment plan. Located in close proximity to the city centre and Birmingham's nightlife hotspot Broad Street, it is definitely the one to watch. Ladywood is ideal for you if you want the spare room you're renting in a flatshare to combine convenience, sleek interiors and a happening neighbourhood. Sutton Coldfield, just a short 20 minute bus ride away from Birmingham City Centre is probably one of the most sought-after areas, but rooms to rent are still plentiful there, so don't be discouraged by this suburb's "affluent" tag. Whatever your ideal flatshare, let Roomgo help you find your house share or spare room to rent in Birmingham.
Stats about flatmates looking in Birmingham
Male roommates
62%
Female roommates
38%
Professionals seeking rooms
46%
Students seeking rooms
31%
Stats about flatsharing in Birmingham
Room listings with photos
87%
Happy to live in a mixed flatshare
83%
Average roommate budget
£505
What flatmates look for in Birmingham
Double beds
3%
Furnished rooms
5%
Short term rentals
3%
Monthly prices by rent type in Birmingham
Rent a double room in Birmingham
£488
Rent a furnished room in Birmingham
£329
Rent a short term flatshare in Birmingham
£146
Over 50,000 landlords trust Roomgo
Roomgo is the largest online flatshare community, helping landlords and agents with portfolios of rooms, single rooms for rent, studios or other shared rentals. We check every listing and make it quick and simple to find great roommates you can trust. Since 1999, our service has created over 5 million room rentals worldwide.
The world's largest flatshare network
1000s of new flatmates every week
Get genuine enquiries from qualified tenants