As seen in the press
Rooms to rent in Liverpool
With more museums than anywhere else outside England's capital, the city of Liverpool has managed to avoid becoming an embalmed specimen of Victoriana and all things Beatles. Yes, Liverpool's famous four are still a big deal here, but this diverse and vibrant city has so much more on offer! If you're looking for rooms to rent in Liverpool you'll be spoilt for choice. Whether you're looking to rent a room in Liverpool city centre, find a house share in the leafy suburbs or you have an empty spare room you want to rent out, Roomgo are the world's largest online flatshare service.
Why use Roomgo
Happy flatmates stay longer! At Roomgo we care about matching quality.
Find your room
We manually check every room ad on Roomgo to keep you safe. Find your perfect room, discover who lives there and arrange a viewing.
FIND A ROOM
Meet the flatmates
See flatmates searching in your area and find the right person for your flatshare. Offer your room directly or wait to be contacted, it's up to you!
POST YOUR ROOM
We're here to help
Roomgo are here with expert tools and advice to help you find the right flatshare for you.
Visit FAQs
Rooms to rent in Liverpool
Rooms for rent in Liverpool are always in demand. Liverpool University students and professionals alike often opt for a room share or house share. Pooling the rent means there's more money left in the pocket to have fun and there is plenty of fun to be had in Liverpool! Having celebrated its 800-year anniversary, Liverpool was declared a European Capital of Culture in 2008 and several sites around the city were granted UNESCO World Heritage status. The creative business scene in the city is definitely very lively driving up demand for rooms to rent in Liverpool. Art galleries and exhibition spaces, record shops, photography studios and unique local clothing labels are just part of the buzzing creative industry scene. Find a quirky spare room to rent in Liverpool's Baltic triangle and you can become part of the cool scene in a few seconds - just by walking out of the front door. Or look for rooms to rent in Liverpool city centre and enjoy having some of the best of the city's cultural offerings right on your door step: the World Museum, the Maritime Museum, the Walker Art Gallery and Tate Liverpool to name just a few.
If a spare room in the city centre is not your scene, in Liverpool you can find some really cool, cheap rooms to rent on the water! Right in the heart of the famous Albert Dock, you and a couple of roommates can rent a whole narrow boat or barge. How's that for a novel house share idea! Some of Liverpool's most beautiful buildings, as well as its best restaurants and bars are located along the waterfront so you won't be short of entertainment or places to explore here.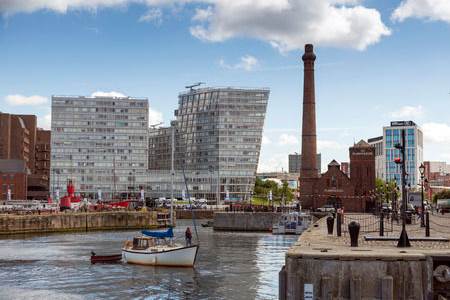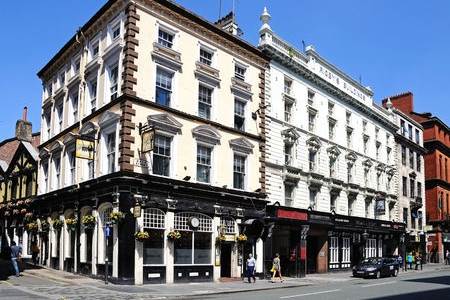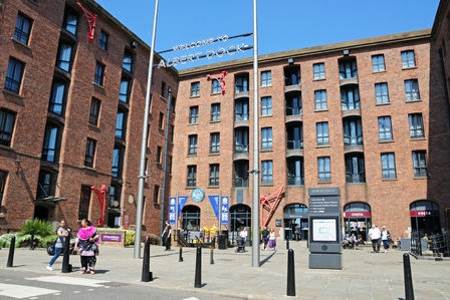 Like many cities, Liverpool has a bit of a North-South divide when it comes to rental property prices. A room to rent in the north of the city on the whole is more budget-friendly, when compared with a spare room in the city centre and the south. Popular with many roommates, Vauxhall, Everton and Anfield stretch from the waterfront, just north of the centre and eastwards, towards Queens Drive. Filled with mainly traditional terraced houses, you won't struggle finding an affordable house share or a cheap room to rent. Home to Liverpool's famous Liverpool FC and Everton FC stadiums, if you are a football fan, this is definitely a good spot for you to pick. Frequent bus and train services serving these areas will get you and your roommates to the city centre in no time.
Don't be misled by the expensive-sounding names of Fairfield and Kensington. This is Liverpool, and though situated within very close proximity to the city centre, these suburbs are popular destinations for roommates looking for a student room or cheap Liverpool flatshare options. Investors saw these areas' potential a while back and extensive redevelopment is ongoing. With both of Liverpool's universities and the Royal Liverpool Hospital nearby, a spare room here won't stay spare for long. As you would expect, terraced houses are the staple property stock, but the closer to the city centre you get, the more impressive the houses can become and it is still possible to rent a room in one of them for a very reasonable price. In the south of Liverpool, areas such as Woolton and Gateacre still tend to retain their own identities and an almost village-like community feel. Since properties in these areas are mostly semi-detached and detached houses with a few traditional cottages, you're more likely to find a spare room to rent in someone's home, that in a student flatshare. In this neck of the Liverpudlian woods, prices for rooms to rent reflect the quality of the accommodation and surroundings. Now you know the locations, let Roomgo help you find your ideal spare room from the whole range of rooms to rent in Liverpool, and while you're at it, find great roommates too.
Stats about flatmates looking in Liverpool
Male roommates
56%
Female roommates
44%
Professionals seeking rooms
56%
Students seeking rooms
20%
Stats about flatsharing in Liverpool
Room listings with photos
82%
Happy to live in a mixed flatshare
82%
Average roommate budget
£513
What flatmates look for in Liverpool
Furnished rooms
8%
Monthly prices by rent type in Liverpool
Rent a double room in Liverpool
£370
Rent a furnished room in Liverpool
£318
Rent a short term flatshare in Liverpool
£160
TOP LOCATIONS IN LIVERPOOL
Over 50,000 landlords trust Roomgo
Roomgo is the largest online flatshare community, helping landlords and agents with portfolios of rooms, single rooms for rent, studios or other shared rentals. We check every listing and make it quick and simple to find great roommates you can trust. Since 1999, our service has created over 5 million room rentals worldwide.
The world's largest flatshare network
1000s of new flatmates every week
Get genuine enquiries from qualified tenants