As seen in the press





Rooms to rent in Leeds
From a tiny market town to Victorian industrial centre, and now a vibrant 21st century metropolitan city, Leeds is continuing to grow. Its sparkle becomes brighter every year. A popular university city, you will find a variety of rooms to rent in Leeds. The town centre boasts plenty of modern apartment living options for those wanting to rent a room in the middle of the city buzz. The city's lovely leafy suburbs are more suitable if you want to house share in a more residential setting. So whether you are looking to find a roommate or spare room in Leeds, Roomgo can help to show you the way.
Why use Roomgo
Happy flatmates stay longer! At Roomgo we care about matching quality.
Find your room
We manually check every room ad on Roomgo to keep you safe. Find your perfect room, discover who lives there and arrange a viewing.
FIND A ROOM
Meet the flatmates
See flatmates searching in your area and find the right person for your flatshare. Offer your room directly or wait to be contacted, it's up to you!
POST YOUR ROOM
We're here to help
Roomgo are here with expert tools and advice to help you find the right flatshare for you.
Visit FAQs
14 rooms to rent in Leeds
Rooms to rent in Leeds
Over past decades, Leeds has consistently remained high on the list of England's best cities to live in. It has been transformed from an industrial and textile industry centre into a culture, business and student hub. Today, Leeds attracts thousands of visitors, professionals and young people looking to explore the city's diverse offerings. So if you have a spare room to let, there are plenty of people out there looking for rooms to rent in Leeds and here at Roomgo, we help you to find each other.
Leeds city centre is a pedestrianised paradise - stunning Victorian facades that line the streets have been beautifully restored, and sleek high end apartments are perfect for professionals and those looking to flatshare in style. Museums, galleries and music venues are plentiful, as are fine-dining restaurants and cool little cafes. And should you wish for a cheap room with a canal side view, Leeds has a number of those on offer too. Leeds is home to no fewer than four universities, so it's never short of student room rental options. And with the city being England's largest financial and legal centre after London, there are plenty of facilities aimed at professionals working in the industry. High-end house sharing in Leeds is common, and finding a professional roommate is not going to be a problem. Leeds is well connected to other cities in England and internationally thanks to the busy Leeds Railway station and Leeds Bradford Airport. And whilst the arriving students and younger people might like to stay close to the centre and make the most of city living, professionals who come to Leeds for work will find the north-east of town a quieter place to live in and house share with similar tenants.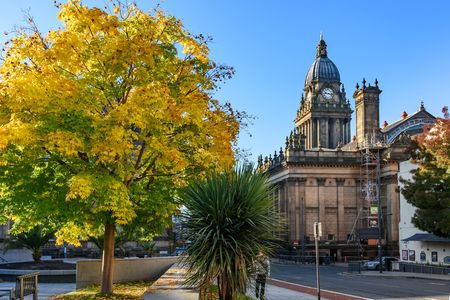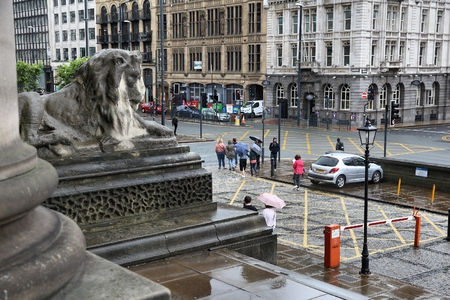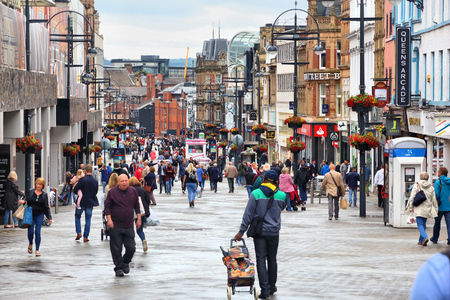 If you're a student on a very tight budget and are looking for budget-friendly rooms for rent, head to the south of the city centre. Whilst areas like Beeston, Holbeck and Hunslet might still be awaiting the magic wand of regeneration, houses here are plentiful. So finding a cheap room share in Leeds should be fairly straightforward. If you have a few spare digits rattling around in your bank account however, then rent a room in Headingly or Hyde Park areas for proximity to university and a vibrant, youthful atmosphere. Clarence Dock, situated right in the centre of Leeds, is a very modern riverside development. It offers purpose built flatshare units, as well as traditional apartments where professionals can rent a room within a stone's throw of the city centre. This mixed development features office space, accommodation, retail and entertainment facilities all in one place, and is very popular with renters.
If a spare room in a luxury apartment is up your street, or you want to rent a room in Leeds in a large swanky house, the northern suburbs such as Roundhay, Shadwell and Meanwood might be perfect for you. Leafy and green, Meanwood is almost like a little village within the city. With a park, golfing facilities and a 5-a-side football pitch, it's well suited to those who don't like to idle indoors after a day in the office or lecture hall. Shadwell, another affluent suburb of Leeds, is located in the north-east of the city. Find a spare room to rent here and you'll be right on the door step of Roundhay Park, where music events with celebrity performers take place regularly. Don't be confused by its name - Hyde Park in Leeds is nothing like its namesake in London, at least not in prices. Those looking for rooms to rent in this area are usually looking for accommodation which is close to Leeds Met and Leeds University. Whatever your ideal flatshare looks like, let Roomgo help you find your perfect room for rent in Leeds.
Stats about flatmates looking in Leeds
Male roommates
45%
Female roommates
55%
Professionals seeking rooms
49%
Students seeking rooms
43%
Stats about flatsharing in Leeds
Room listings with photos
89%
Happy to live in a mixed flatshare
89%
Average roommate budget
£460
Monthly prices by rent type in Leeds
Rent a double room in Leeds
£331
Rent a furnished room in Leeds
£315
Over 50,000 landlords trust Roomgo
Roomgo is the largest online flatshare community, helping landlords and agents with portfolios of rooms, single rooms for rent, studios or other shared rentals. We check every listing and make it quick and simple to find great roommates you can trust. Since 1999, our service has created over 5 million room rentals worldwide.
The world's largest flatshare network
1000s of new flatmates every week
Get genuine enquiries from qualified tenants