As seen in the press
Rooms to rent in Sheffield
Those looking for rooms to rent in Sheffield are in for a treat. This city effortlessly combines the beauty of nature and urban living in one. With a third of it located in the stunning Peak District, the great outdoors is always just a short bus ride away. Thanks to Sheffield's industrial history, expect to see plenty of large Victorian buildings, converted warehouses and trendy loft spaces. They provide an exciting alternative for you to rent a room somewhere other than in a traditional two-up-two-down house share option. Sheffield is big on business and big on students, so make sure you find your ideal roommate. Roomgo can guide you to the perfect spare room in just the right location for your Sheffield flatshare.
Why use Roomgo
Happy flatmates stay longer! At Roomgo we care about matching quality.
Find your room
We manually check every room ad on Roomgo to keep you safe. Find your perfect room, discover who lives there and arrange a viewing.
FIND A ROOM
Meet the flatmates
See flatmates searching in your area and find the right person for your flatshare. Offer your room directly or wait to be contacted, it's up to you!
POST YOUR ROOM
We're here to help
Roomgo are here with expert tools and advice to help you find the right flatshare for you.
Visit FAQs
Rooms to rent in Sheffield
Sheffield has truly earned its nickname of the City of Steel with its industrial past. Demand for rooms to rent in Sheffield is high as this modern city attracts many international tech companies and start-ups as well as thousands of university students from around the globe looking for student rooms and fun house shares. Along with several other cities in the north of England, Sheffield is going through a major urban regeneration phase, in order to cement its position as one of Europe's primary business and technical hubs.
Sheffield city centre is an eclectic mix of Victorian and Georgian architecture rubbing shoulders with ultra-modern steel, glass and brick structures and redeveloped warehouses. This means that you can find some really funky and exciting rooms to rent in Sheffield, without breaking the bank. A room share option could offer even better value for money. Home to a population of just over half a million, Sheffield is compact and well connected to other UK cities. Sheffield rooms to rent are in demand and those looking to split accommodation cost with a roommate or two need to act fast - deals can be secured in a matter of days. Search the latest rooms to rent and spare room listings on Roomgo. Whether you prefer a cheap room at the student end of Abbeydale Road or a professional house share in the affluent S1 postcode, Sheffield is a friendly and safe place to live and is considered to be one of the greenest in Europe, too.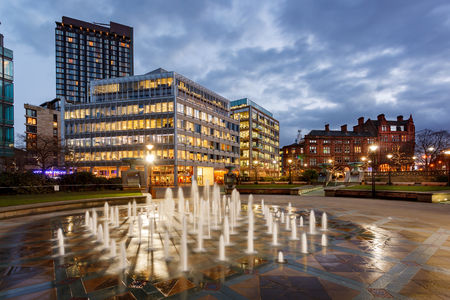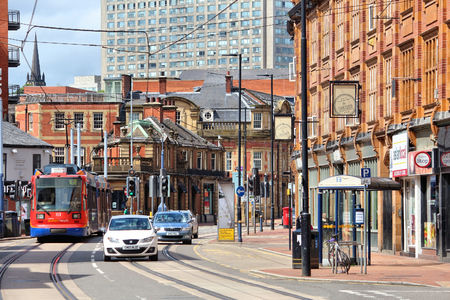 Nestled amongst stunning hills and at the confluence point of five rivers, Sheffield offers a unique opportunity to choose between central urban living in a spare room around the city centre, or a greener house share with one-third of the city located within the Peak District National Park boundaries. It is perfect for those who like to combine the best of both worlds. Whether you like hiking, mountaineering or visiting galleries in your spare time, there's always plenty for everyone to do. For the buzz of the city and being able to get everywhere on foot, look for rooms to rent in Sheffield's S1 postcode. The city's rich and happening culture and gastro scene is just a few small steps away. And if you ever need to travel to the other areas of Sheffield, good bus and Supertram networks efficiently connect the city and its suburbs.
Those looking for a simple student room will find plenty in Sheffield's western suburb of Crookes. Located right near the university, it attracts a large student population, whilst still retaining a homely and classy feel. Think funky vintage boutiques, trendy coffee shops, organic delis and spectacular views, when looking for rooms to rent in this part of Sheffield. Similarly, Broomhill is an area popular with students looking to rent a room.
Impressive houses located in the Ecclesall area make for a perfect professional Sheffield house share away from the bustle of the city. Here, the suburb's wealth is evident - with many boutique shops, chic cafes and a few swanky restaurants located along the Ecclesall Road. But you certainly don't have to be on the country's rich list to be able to live here. Plenty of local resident are happy to let their spare rooms at very reasonable rates. Sheffield is just waiting to be discovered! With the help of Roomgo, you will quickly be able to rent a room just where you want, find rooms for rent or fill that spare room.
Stats about flatmates looking in Sheffield
Male roommates
60%
Female roommates
40%
Professionals seeking rooms
72%
Students seeking rooms
12%
Stats about flatsharing in Sheffield
Room listings with photos
93%
Happy to live in a mixed flatshare
87%
Average roommate budget
£503
Average room price
£418
What flatmates look for in Sheffield
Double beds
4%
Furnished rooms
8%
Short term rentals
4%
Monthly prices by rent type in Sheffield
Rent a double room in Sheffield
£418
Rent a furnished room in Sheffield
£392
Rent a short term flatshare in Sheffield
£58
TOP LOCATIONS IN SHEFFIELD
Over 50,000 landlords trust Roomgo
Roomgo is the largest online flatshare community, helping landlords and agents with portfolios of rooms, single rooms for rent, studios or other shared rentals. We check every listing and make it quick and simple to find great roommates you can trust. Since 1999, our service has created over 5 million room rentals worldwide.
The world's largest flatshare network
1000s of new flatmates every week
Get genuine enquiries from qualified tenants